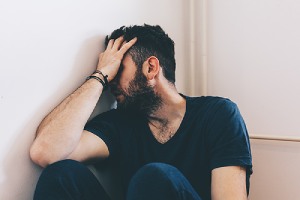 Are you struggling to overcome an addiction to drugs or alcohol and are not sure where to turn? If so, you have a number of options. In order to choose the best treatment for you, you will need to carefully consider your own situation and what sort of tasks you believe you can tackle on your own. For some people, medical assisted treatment is the right choice for achieving their recovery goals.
What Is Medical Assisted Treatment?
Medical assisted treatment is one of many types of addiction recovery options. Medically assisted treatment uses medications approved by the FDA to help you manage your addiction and provide physical assistance as you recover from the use of substances. This includes medications that normalize brain chemistry, block the euphoric effects of the substances that you crave, and reduce those cravings. This method, alongside standard behavioral therapies and counseling, seeks to provide a full-person approach to recovering from substance abuse to set individuals up with a good chance of success.
Good Candidates For Medical Assisted Treatment
There are many types of addiction treatments to choose from: outpatient programs, self-monitoring, and more. However, not everyone is poised to succeed in these options, and that is no fault of theirs as a person. It is important that you are honest with yourself about what responsibilities you feel confident you take on so that you receive the help that you need. For many, medical assisted treatment is the best choice, because it offers supervision and physical remedies. To determine if you are a good candidate for medical assisted treatment, consider the following important factors.
Patients Who Have Been To Multiple Rehab Programs
If you have already been to multiple rehab programs that have not provided long-term, lasting recovery, you may need to try a new approach. The way that your previous rehab programs approached your addiction may not have been the method that works best for you; in that case, finding a program that handles your recovery using different techniques is more likely to offer success.
Patients Who Are Deeply Dependent On Drugs Or Alcohol To Function
Some individuals have a tepid relationship with the substances they are dependent upon; they crave them but may still refuse to consume them from time to time. However, patients who have a deep addiction and dependency on a drug or alcohol may benefit from medical assisted treatment. A strong dependence on substances can make certain recovery options like outpatient programs challenging, and the medications available to help to ease your physical symptoms as you stop using a substance can make a significant difference in how successful and complete the process is.
In addition, medical treatment during recovery can be necessary for some individuals. When a deep dependency creates physical harm, medications such as Naloxone can reverse the toxic effects of the drug and keep patients safe while they recover. Some medications administered during a medical assisted treatment program are safe to continue taking for months or even years, so you will be able to leave the program with medicine that can help you stay free of drugs and make a full recovery.
Patients Who Are Not Confident In Their Ability To Abstain
For some people, outpatient programs are a simple and effective choice. They meet a few times a week with a counselor or therapist who guides them through recovery, and they manage their addiction on their own when not in the office. It is important to be honest with yourself about whether you feel that you can reliably abstain from a substance on your own. If you struggle to say no or find it impossible, a medically assisted treatment program might be the right option for you. Medical assisted programs provide medications, often under your skin, that block the brain centers responsible for feeling cravings and the euphoria after consuming a substance. This is a powerful method for assisting patients who do not feel that they are able to abstain on their own.
Speak To An Experienced Maryland Addiction Recovery Center About Medical Assisted Treatment
As you consider which treatment option may be right for you and your addiction, remember that there is no shame in seeking a comprehensive medically assisted treatment program. You are not a failure for responsibly recognizing that you need outside help managing your dependency. Be sure to reach out to an addiction recovery center like Insight Treatment Center to make a plan of action and determine what your next steps should be. A skilled professional can recommend the course of treatment that may work best for you, setting you up for a life of recovery and freedom from addiction.