Continuing care is important in long-term sobriety and good mental health. Our treatment team here at Insight Treatment Centers works with our patients long after they achieve their sobriety and overall wellness to ensure they are able to live a healthy and happy life long-term.
What Is Continuing Care?
Continuing care is for patients that have completed detoxification and substance abuse treatment through an inpatient or outpatient program but still can benefit from ongoing mental health and addiction recovery services. As a part of our continuing care service, we offer our patients individual life coaching, peer support groups, ongoing substance use testing for accountability, and continual support from our recovery team.
Individual Life Coaching
Individual life coaching teaches our patients in recovery from drug addiction or mental health concerns how to deal with life situations in a healthy manner. At Insight, we understand that life presents many temptations to those in recovery. Our team coaches and advises each patient on decision-making, making better choices, healthy relationships, career paths, and much more.
Peer Support Groups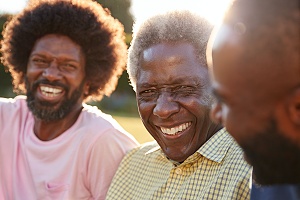 Peer support groups provide a way for our patients in recovery to consult with others who are in a similar situation. It also allows our patients in recovery to share their experiences, difficulties, and most importantly their success. Many of our patients develop lasting friendships and develop sponsors through our peer support groups as a part of continuing care.
Ongoing Substance Use Testing
Accountability is important for our patients in recovery. Subsequently, we often encourage ongoing substance use and alcohol testing. Ongoing substance use testing helps our patients in several ways. First, it gives our patients additional motivation to stay sober. The thought of a failed substance use test and the disappointment it would bring themselves as well as their loved ones are helpful for many. Secondly, ongoing substance use testing allows us to identify an issue early and address it accordingly.
Continual Support With Recovery Team
Recovery is an ongoing and continual process. Our patients in continuing care have boldly and courageously overcome their addiction or mental health concerns initially. However, the second half of the battle is staying sober and in a good place mentally, which is why we offer continual support with our recovery team for our patients that have succeeded in passing the initial stages of addiction or mental health recovery.
The Importance of Continuing Care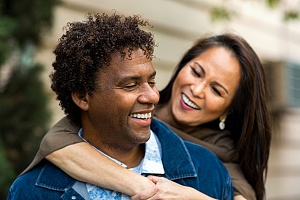 Continuing care allows us to build upon the progress the patient has already made. For our patients, recovery is about more than sobriety. Continuing care as a part of a long-term recovery plan also helps our patients develop life skills, find things they enjoy in life, and further develop ways to cope with stress and mental health concerns to live a happy, healthy, and productive life.
Contact Insight Treatment Centers For More Information On Continuing Care
Regardless of where you are in with your recovery journey, we encourage patients that are struggling with addiction or mental health issues to contact us by phone at 301.264.8924 or by sending us a message online today. We enjoy seeing our patients get the support and care they need in all stages of recovery, and our continuing care program helps patients remain sober and happy long-term.