Intensive outpatient programs treat individuals that are recovering from drug addiction, alcohol addiction, or mental health complications. Our team here at Insight Treatment Centers offers personalized intensive outpatient programs for our clients.
What Are Intensive Outpatient Programs?
Intensive outpatient programs (IOPs) are programs for clients who are battling drug addiction, alcohol addiction, or a mental health condition. It is primarily for our clients and does not require medically-supervised detoxification or around the clock supervision. Our knowledgeable recovery staff members prepare personalized treatment plans for each client. The services we offer to our clients here at Insight Treatment Centers include group therapy, peer support groups, individual counseling, and complementary therapies.
Group Therapy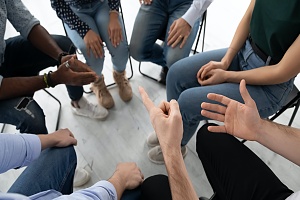 Group therapy allows our clients to discuss what they are going through with others who are in a similar situation. One of our professional therapists monitor the group therapy and offer support and encouragement as our clients courageously open up about their struggles with drug addiction, alcohol addiction, mental health concerns, or other issues that may be on their mind. Opening up with others in a group setting is a powerful healing experience in the recovery journey.
Peer Support Groups
Peer support groups are programs in which our clients come together for therapeutic counseling purposes to offer support and encouragement to each other as the one that they love who is a client in our intensive outpatient program. Our peer support groups allow our clients to share their personal experiences. Our peer support groups aim to help our clients with co-occurring mental conditions like depression and who are in addiction recovery.
Individual Counseling
Individual counseling offers a way for the client to discuss their struggles, concerns, treatments, or any other concerns directly with one of our counselors. This is helpful for those who may not be as willing to open up in peer support groups and in group therapy sessions as well as for those who are in continuing care once they are finished with the intensive outpatient program.
Complementary Therapies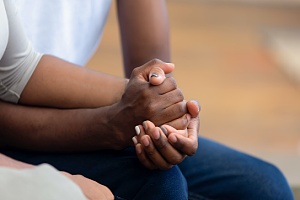 At Insight Treatment Centers, we tailor our services to meet the specific needs of our clients. We understand that every client approaches their recovery differently and different types of therapy may work better for certain patients. Other types of complementary therapy that we may offer include music therapy and art therapy. However, these are just two examples of many possible ways in which we effectively help our patients find success long-term with their recovery.
Why Choose Intensive Outpatient Programs
Intensive outpatient programs help those that do not require around the clock monitoring or detoxification treatment and supervision. It can prevent a relapse after the patient has made the initial steps to overcome drug addiction, alcohol addiction, or mental health concerns.
Start The Path To Recovery With Intensive Outpatient Programs At Insight Treatment Centers Today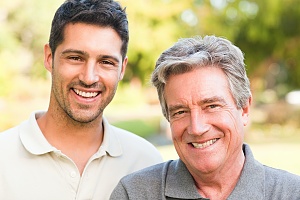 No one should have to struggle every day with an addiction or mental health condition without adequate support and care. At Insight Treatment Centers, we take great pride in seeing our clients recover through our intensive outpatient program. Call us today at 301.264.8924 or contact us online to learn how treatment with us can help you or a loved one on a recovery journey.