Recovery support services assist adults who are recovering from drug addiction, alcohol addiction, or mental health complications. It is important for those who are in recovery to get adequate support from loved ones and recovery professionals to ensure they meet their recovery goals and are able to live a happy and sober life long-term.
What Are Recovery Support Services?
Recovery support services (RSS) are services that assist in the recovery from drug or alcohol addiction or mental health concerns. Here at Insight Treatment Centers, we offer recovery support services primarily for adults. Our services include but are not limited to peer group therapy, support groups, life skills development, and recovery coaching.
Peer Group Therapy
Peer group therapy, also called peer recovery support, involves discussing drug or alcohol-related problems and recovery with others that have a similar condition. This is a way for our clients to find support from others who understand what they are going through. We encourage our clients to participate in group therapy sessions to the extent they are comfortable, although we always encourage clients to open up more and not to be afraid of going outside their comfort zone to receive the support and care they need on their path to sobriety.
Support Groups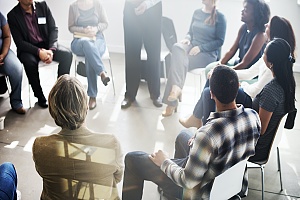 Support groups play a big role in the recovery progress of our patients that are dealing with drug and alcohol addiction. Support groups are designed to discuss what patients are going through with others in recovery that are in a similar situation as well as counselors.
Life Skills Development
Preventing a relapse long-term requires developing life skills. With recovery support services from Insight Treatment Centers, we work with clients to develop skills that allow them to succeed in daily life. As a part of our life skills development, our clients learn to deal with their emotions, educate them on health and well-being and work with them as they develop social skills and form meaningful and long-lasting relationships.
Recovery Coaching
Recovery is often a long process. We offer recovery coaching and continuous care to ensure clients have the support and mentoring they need long-term to stay sober and in a good state mentally and physically. This may include regular counseling, continuous peer group therapy, and other support services long-term.
The Importance of Recovery Support Services for Recovery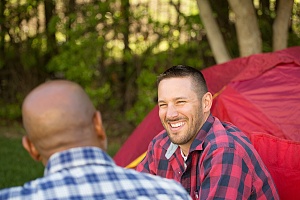 Recovery support services are often essential in preventing the use of drug or alcohol long-term and/or ensuring that mental health concerns such as anxiety and depression do not return. We understand that for our patients, having adequate support and resources lets them know they are not in the fight alone and others around them genuinely care for their health and well-being.
Start The Recovery Process With Insight Treatment Centers Recovery Support Services
You can get in touch with our friendly team at Insight Treatment Centers by phone or by sending us a message. We take pride in helping our clients (and their parents) as they battle and overcome their addiction or mental health condition. Call us at 301.264.8924 or contact us online to begin your recovery process today.