At Insight Treatment Centers, we offer addiction treatment and therapies for drug abuse and mental health to our patients. We take pride in helping our patients (and their families) through their struggles so that they can enjoy a bright and successful future with good mental health and long-term sobriety.
About Our Addiction Treatment & Therapies
Our addiction treatment and therapies include substance abuse therapy, mental health therapy, substance abuse treatment, and medically assisted treatment. Each type of addiction treatment or therapy that we offer unique and treats patients at different stages in a personalized manner. At Insight, we understand that there is no one answer to a patient's recovery journey. We aim to find the best solution for every patient that is in our care.
Medical Assisted Treatment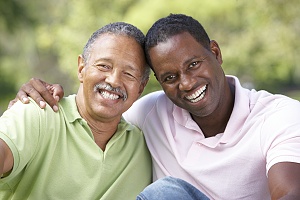 Medical assisted treatment combines medication for mental health conditions and for drug abuse treatment with psychotherapy services such as cognitive-behavioral therapy and group therapy. This offers a more holistic approach to treating our patients that are battling drug or alcohol addiction. Not all of our patients that are recovering from drug or alcohol addiction require medical assisted treatment, although we often recommend it to patients to reduce the severity of withdrawal symptoms, reduce the risk of drug relapse and improve mental health and well-being.
View Medical Assisted Treatment
Mental Health Therapy
Approximately one in five of our patients struggle with a mental health condition that affects their ability to function normally each day and stay sober. Mental health therapy is for patients that are not able to relieve their symptoms through lifestyle changes alone. Our mental health therapy services include cognitive-behavioral therapy (CBT), interpersonal therapy (IPT), family therapy, and various complementary therapies such as art and music therapy. As is the case with all of our addiction treatment and therapies, each one of our patients are provided with a personalized treatment plan.
Substance Abuse Therapy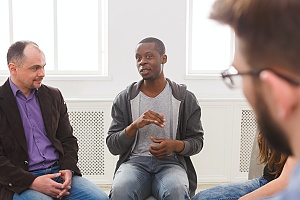 Substance abuse therapy involves psychotherapy services to help patients battle and overcome their addiction. We treat patients with all types of addictions, including but not limited to alcohol addiction, addiction to recreational drugs, and prescription medication addiction. Our substance abuse therapy may be combined with mental health therapy and/or medication, depending on the specific cause, conditions, and addiction type. We personalize a treatment plan for all patients that are in our substance abuse therapy program.
Substance Abuse Treatment
Substance abuse treatment is typically more extensive than substance abuse therapy, although there is certainly some overlapping between the two. Substance abuse treatment likely includes therapy services such as cognitive-behavioral therapy, peer groups, and counseling. However, it most often involves a more extensive treatment plan that also includes detoxification management, a thorough mental health evaluation, behavioral counseling, and relapse prevention. The first thing our team will do is determine the specific concerns the patient has, treatment goals, and put together a treatment plan to deal with substance abuse and mental health concerns.
View Substance Abuse Treatment
Reach Out To Our Team At Insight Today For More Information On Their Addiction Treatment & Therapies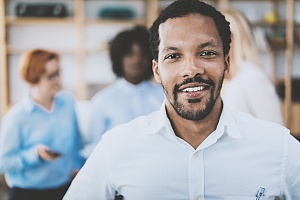 No one should have to struggle throughout their life dealing with a mental health condition or addiction that they do not have control over. We encourage patients that need assistance in battling their addiction or mental health symptoms to call us today at 301.264.8924 or contact us online to find out how the mental health and addiction professionals at Insight Treatment Centers can help.