If you are battling with an addiction or mental health condition and require care and support but do not require inpatient treatment, then an outpatient program may be right for you. Insight Treatment Centers offers outpatient programs for those who are seeking to improve their quality of life and regain and continue their sobriety.
What Are Outpatient Programs?
Outpatient programs are less intense methods of addiction and mental health recovery. They allow the patient to continue their daily routine as they normally would and receive treatment in a more discrete manner. Our outpatient programs typically involve individual counseling, group therapy, educational services, and recovery support groups.
Individual Counseling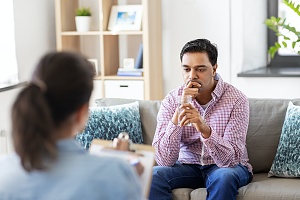 Individual counseling is often a big part of recovery for our clients that are in an outpatient program. Our individual counseling sessions involve meetings with a counselor that offers professional advice, support, and encouragement. Individual counseling is a way for patients to open up about what they are going through in a comfortable and confidential setting.
Group Therapy
Group therapy involves meeting with other people that are also struggling with similar issues. This could include mental health concerns such as bipolar disorder, depression and anxiety, alcohol addiction, or drug addiction. For our clients that are in an outpatient program, they may meet once or twice a week in a specified location.
Educational Services
Many of our patients benefit from understanding the science and causes of their addiction or mental health condition. During outpatient treatment, we offer educational services to help our patients understand what they are dealing with and why we recommend certain lifestyle changes, dietary changes, and other methods of recovery care.
Recovery Support Group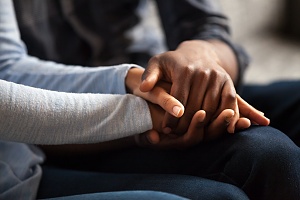 At Insight Recovery Center, our outpatient treatments are about more than overcoming the addiction or mental health complications the patient faces. In fact, many of our patients have already won the fight, and their care focuses more on relapse prevention. For many, we recommend recovery support groups to deal with ongoing problems they may experience. This allows our patients to lean on others for support as they stay sober and emotionally healthy long-term.
The Benefits Of Outpatient Programs For Drug Rehabilitation
We encourage our clients that are not in need of around the clock monitoring or detoxification treatment that still require some level of drug recovery or mental health care to consider our outpatient program. Some benefits of our outpatient programs include:
Convenient treatment
Cost-efficient recovery
Personalized care
Support from others
Long-term results
Individuals who choose outpatient programs to assist with their recovery find treatment to be much more convenient, less time-consuming, and cost-efficient. Each treatment plan is personalized to meet the patient's exact needs. Our patients also receive support from other patients, friends, and family through support groups and treatment is much more long-term than what one can expect with inpatient care.
Connect With Our Outpatient Programs Team Today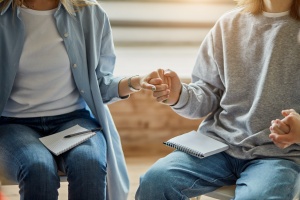 Call our team today at 301.264.8924 or contact us online for more information about our outpatient program and receive answers to any questions you may have before you begin. It is our goal to see all of our patients live a happy, healthy, and sober life long-term.