Individuals who are struggling with addiction are often unsure of how to seek help, especially if they have already undergone rehabilitation programs. Many rehab treatment options utilize occasional therapy or behavioral sessions and self-managed care at home for outpatient plans. However, those who have not found success with these methods may be more suited for medical assisted treatment. To determine which choice is right for you, be sure to research your options and understand how medication-assisted treatment differs from outpatient and other forms of rehabilitation.
What Is Medication-Assisted Treatment (MAT)?
Medication-assisted treatment, often abbreviated as MAT, is a type of addiction rehabilitation that differs from most outpatient and even inpatient programs. Outpatient programs create a weekly or monthly schedule of check-in appointments and occasional therapist visits and are the most flexible. Inpatient rehabilitation requires an individual to leave their home and live temporarily in a medical facility, where they can receive constant attention and guidance. Medical assisted therapy is slightly different from each of these.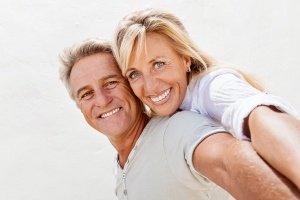 In medical assisted treatment, doctors and addiction recovery experts can provide direct medical supervision and offer FDA approved substances that can increase an individual's chance of recovery. Medical supervision during rehabilitation may sometimes be necessary for those whose bodies are so dependent upon a substance that they experience severe side effects, such as dangerous heart palpitations and chemical imbalances. These can be addressed during medical assisted treatment so that the withdrawal process is less uncomfortable, safer, and as quick as possible.
After the initial recovery process, after the body is more accustomed to the absence of the substance it was addicted to, further medical rehabilitation can begin. This includes FDA approved medication that can reduce or even block the euphoric effects of a substance to degrade its appeal and help the brain form new habits. As medications assist in inhibiting cravings and the pleasure centers that respond to the substance, those who undergo MAT typically find that recovery is easier and maintainable over the long term.
Expectations After A MAT Program Ends
Once a medical assisted treatment program ends, that does not mean that rehabilitation is over. Overcoming substance addiction is a long-term process, but the purpose of medical assisted treatment is to make this process more manageable and more effective. Those who have completed the primary medical assisted treatment program will come away with a personalized strategy for maintaining a life free of addiction. This may include continued meetings with behavioral and psychological therapists as well as prescriptions for medication.
Patients Should Stay Sober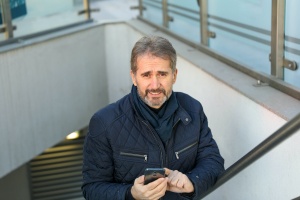 Medical assisted treatment can place individuals on track to sobriety; however, it is still their responsibility to stay sober after the rehabilitation program ends. Some of the best ways to do this are to create and cultivate a robust support system of friends, family, and professionals, as well as to determine what types of accountability exercises work best for the individual. Sobriety is a continual process, not a single decision made only once.
Patients Should Continue To Take Their Meds As Prescribed
Many people who undergo medical assisted treatment will come away with a prescription for one or more drugs that will help them achieve success over their addiction. These medications may inhibit cravings or block the positive physical associations with consuming the substance. It is important that anyone who is undergoing or has completed MAT continue to take their medications as prescribed so that they function as intended. The medications offered as part of medical assisted treatment are FDA approved and do not pose any physical harm if taken over the long term. Not all individuals will need medication for months or years after their treatment; regularly continuing to meet with experts to reevaluate how the medication is working and adjusting the dosage and frequency are also a part of life after a medically assisted rehabilitation.
Speak To Maryland Addiction Recovery Center About Medical Assisted Treatment
Whether you are searching for a recovery center for the first time or you are unsatisfied with the effectiveness of other rehabilitation options that you have tried, be sure to speak with experts who are experienced in addiction recovery. Professionals can help you to determine what type of rehabilitation may work best for you and can guide you through medical assisted treatment. Insight Treatment Center offers a variety of services to help you gain control over your addiction, such as therapy and MAT. Reach out to an experienced professional to discuss your options for addiction recovery and make a plan for overcoming your addiction.