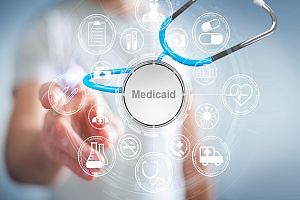 What does Medicaid cover in Maryland? If you qualify for Maryland Medicaid or are considering whether to apply, you may be confused about what services and treatments you can receive under the program. Take a deeper look into Maryland's Medicaid system so that you understand what is covered and can seek the healthcare that you need.
What Is Medicaid?
Medicaid is a program operated jointly by both the federal government and state governments in order to provide low- or no-cost healthcare coverage and assistance to a variety of people who may not otherwise have access to health insurance. Such individuals include the disabled, caretaker relatives, and low-income children, adults, and families. It is meant to ensure that no one is excluded from receiving the healthcare and treatments that they may need, regardless of income or life situation.
Medicaid Coverage in Maryland at No Cost
In Maryland and many other states, Medicaid provides some services or treatments free of charge as part of the program. If you are considering seeing a doctor, check your Medicaid benefits to see if your planned visit is covered. In Maryland, a number of categories within the healthcare spectrum are available at no cost to the patient.
Visits to the Doctor
If you have Medicaid in Maryland, your visits to see a doctor are covered at no charge. This includes both your primary care doctor, whom you typically visit for checkups and minor complaints and specialists that you may be referred to for more specific care. Your primary care doctor is typically the one who begins the process of getting you into a specialist; many do not accept patients who call directly without a referral. Physical therapists are also covered as a type of doctor visit that Medicaid patients qualify for free of charge, and Medicaid recipients are also free to visit mental health professionals and rehabilitation services.
Prescription Drugs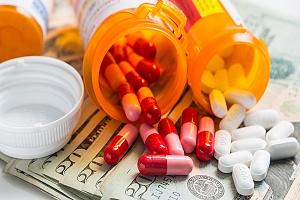 If you need medication, Medicaid can help you to fill your prescriptions for free. Medications that qualify must be requested by your doctor and sent to a pharmacy or apothecary; if you need over-the-counter medicine such as ibuprofen, you will need to purchase this on your own. However, some doctors can work with you to prescribe over-the-counter medications that you need in customized dosages so that you can benefit from Medicaid coverage as much as possible.
Family Planning and Birth Control
Whether you are considering children, decided your family is complete, or are trying to expand your family, Medicaid can assist you at no cost. Birth control is covered free of charge with Maryland Medicaid, and you are free to work with your doctor to determine the type of pill, implant, or IUD that works best for you. Since visits to your doctor are already covered, you can speak with your provider as often as necessary if you are trying for a baby so that you have the best chances of success.
Hospital and Emergency Services
An emergency situation is usually stressful, and it is not the ideal time to worry about your healthcare coverage and figure out which locations or services are covered. If you need to visit the hospital or emergency department, Medicaid will cover the services that you receive so that you can focus on recovering as quickly as possible.
Your Medicaid coverage will also remove the financial burden of ambulance and wheelchair van services to take you to the hospital, as well as transportation to further Medicaid covered services after your treatment. Laboratory work and x-rays are covered as well.
Where to Apply for Maryland Medicaid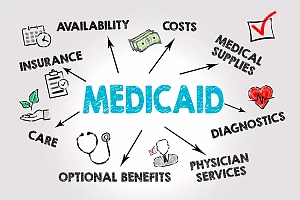 In Maryland, you can apply for Medicaid in a number of ways, so you can choose the method that works best for you. The quickest solution is to submit an application online at MarylandHealthConnection.gov.
However, if you would like in-person assistance, you can visit your local Department of Social Services or find in-person help near you at MarylandHealthConnection.gov/help. You can also call the Medicaid office at 1-855-642-8572. If you are deaf or hard of hearing, a relay service is available so that you can use the phone system as well.
Speak to Insight Treatment Center for Assistance With Maryland Medicaid
If you would like to apply for Medicaid or have questions about how you can use your current Medicaid program to receive treatment and services, it is important that you speak to someone with experience. Insight Treatment Center would be happy to guide you through the process of using your Medicaid benefits or seeking Medicaid for the first time. Call us at (301) 264-8924 or contact us online to get started today.
You may apply for Medicaid at any time during the year, so do not wait to speak to someone with experience in the process. Insight Treatment Center will help you to use your Medicaid health insurance to receive the treatment you need and overcome your health challenges for a better quality of life.