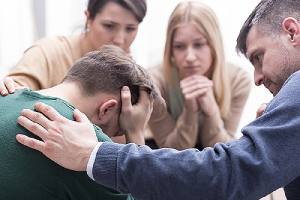 When you are faced with the process of overcoming an addiction, the journey does not take place overnight. It is a constant series of choices that should be based upon a strong foundation that leads to long-term recovery. In order to make sure that you establish that solid foundation and have the best chance of success during an outpatient program, you will need to equip yourself so that you do not experience a relapse. Here are a few ways to help know how to prevent relapse after an outpatient program.
What Is An Outpatient Program?
Outpatient programs are one alternative for treating substance addiction and addictive behaviors. Unlike inpatient programs, they do not require you to leave your life behind and live in a facility; this is a good choice for many people who must continue to attend their jobs, take care of their children, and address their other responsibilities. It is also more affordable, since room and board to stay at a separate location is not required.
What Is a Relapse?
A relapse is when a person who has a history of addictive behavior returns to those behaviors after they have improved. While a person's choices and environment play a significant part in how likely or how often they may relapse, it is important to understand that addiction is a complex pattern of behavior embedded in the brain, and so overcoming addiction is a long-term and consistent process.
Preventing Relapse After An Outpatient Program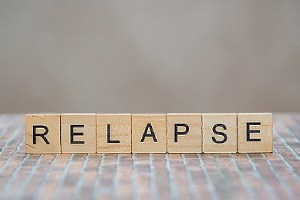 In order to give yourself the best chances of remaining addiction-free and avoiding relapses, you can equip yourself with powerful tools as you live your life. In addition to identifying factors specific to you that may cause you to relapse, you should incorporate other failsafes into your routine.
Avoid Known Triggers And Temptations
One of the most powerful options you have in avoiding a relapse after addiction treatment is to avoid things that you know can trigger a temptation to return to the substance or activity. If you struggled to moderate your alcohol consumption, it may be wise to avoid attending company happy hours where alcohol will be served in a casual setting. Every person's temptations and triggers are different, so take some time to reflect on what has the most powerful influence on you and consider alternatives.
Create A Schedule
For many people, free time leads to wandering minds, and a wandering mind may consider the joys previously felt when consuming a substance that led to addiction. Creating a schedule helps not only to make your days productive and meaningful but also to structure your time so that you are less prone to boredom and intrusive thoughts. You do not need to plan out every moment of your day, but having an activity or plan to look forward to helps to combat addictive thoughts.
Focus On Exercise And Eating Healthy Foods
One great way to reduce the chances of a relapse is to keep yourself healthy. When your body naturally feels energized and well-rested, you may be less likely to feel the need to boost your mood by returning to substances that you previously may have used to cope or feel better. Exercise changes the physical functioning of your body and is shown to reduce stress, anxiety, and depression—all contributors to addictive behavior and relapse—by up to 25%.
Practice Meditation And Mindfulness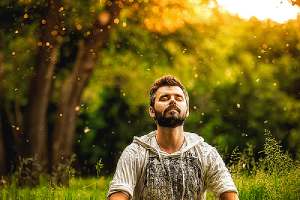 A support network of people you can trust is a valuable asset when you are undergoing the long and consistent process of recovery. However, it is also important to spend time quietly with yourself and learn to hone your focus. You can do this through practices like yoga, or you can simply sit quietly and consider small things like the feeling of the air on your skin or your breath as it fills your lungs. Developing this careful, attentive personal mindset can help you when temptation and cravings strike so that you can center yourself and think rationally.
Reach Out To A Knowledgeable Addiction Recovery Center
If you are considering seeking treatment for an addiction, or if you fear that you may relapse and do not know how to overcome this feeling, there is no shame in reaching out for help. Individuals experienced with addiction recovery would be happy to offer you assistance during this challenging time and help to equip you with the tools and skills you need to overcome your addiction and prevent relapses in the future.
Insight Treatment Center would be glad to sit down with you and help you to develop a strategy for approaching your addiction. By considering your own personal temptations and thought processes, you can work with an expert to create a plan that works for you and sets you up for success in an addiction-free lifestyle. Reach out to schedule an appointment.